Barrier function focus at E²BRN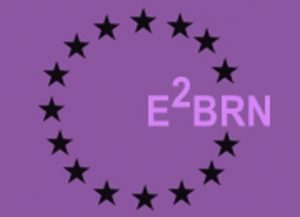 Syntivia will attend the upcoming 16th Meeting of the European Epidermal Barrier Research Network (E²BRN) in Toulouse on September the 27th and 28th 2018. This meeting regroups scientists from European countries interested in a variety of aspects of epidermal barrier function. It tackles the epidermis that principally fulfills this function.
Our wonderful scientists Dr. Oriane Bombarde, Research Biology Manager, and Sarah Grosjean, Project Manager, will present our current research in the field of skin barrier function during poster sessions. The presentations focus on reconstruction of upper layers of the epidermis and skin protection from external stresses.
Ex vivo human skin model to study efficacy of dermo-cosmetic compounds on barrier reconstruction
During a skin injury, a process in 3 steps takes place: inflammation, proliferation and remodeling. A deregulation of one or more of these phases can cause pathological healing.
The purpose of this work, carried out in collaboration with Genoskin, is to report an experimental ex vivo model based on stripped skin explant that mimics a superficial injury to evaluate barrier reconstruction activity. We characterized skin alterations and its repair capactity.
Impact of cigarette smoke on skin models
Numerous pollutants are known to affect skin health and play a role in skin aging. Among them, tobacco particularly alters the skin barrier and fragilizes the skin.
To study consequences of cigarette smoke skin exposure, we developed tools for experimentation on skin biopsies and cellular models.
Don't hesitate to stop by and have a closer look at our posters during the meeting to exchange on these research projects that will allow to better understand and treat skin diseases as well as for cosmetic and biotechnological applications.
If you prefer to schedule your meeting, don't hesitate to contact us.