Syntivia wishes you a happy new year 2021
A year full of projects and opportunities!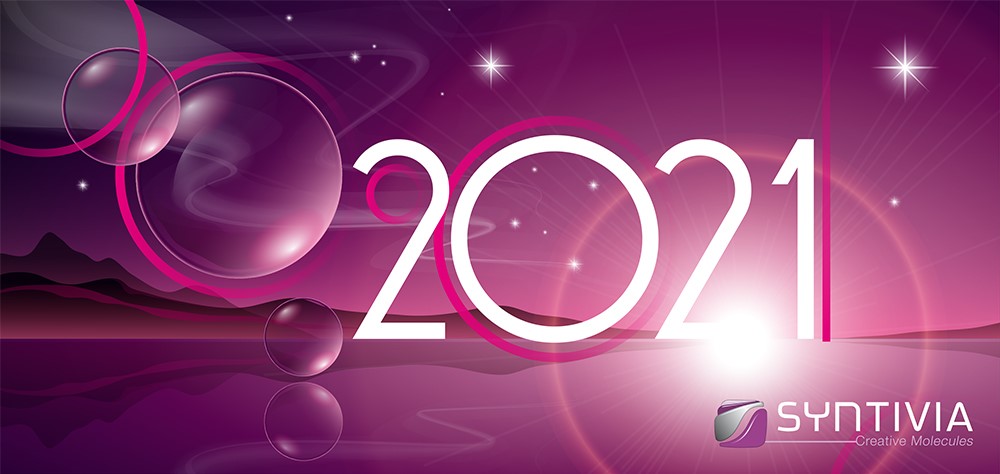 The Syntivia team wishes you a very fulfilling and successful 2021! The past year has been full of challenges, and we have met them to always move forward at our clients' side and support them in their developments.
As usual, we use this occasion to remind you of some of last year's highlights:
Syntivia celebrated its 10th anniversary! 2020's events prevented us from celebrating this milestone, but we are delighted to share with you the pleasure we have had, and will continue to have, working alongside you during all these years.
This year has enabled us to strengthen our relationships with our French and international partners. Several collaborative articles are currently being redacted, and we will not fail to present you our latest research. The Cosmax company recently published its work with our collaboration, highlighting our expertise in the evaluation of anti-ageing products and 3D imaging.
The period was propitious to the creation of new models for ever more accurate evaluations of cosmetic products and ingredients. Two new models of skin ageing were created targeting two crucial proteins of the dermis and the dermal-epidermal junction. We have also developed models of skin infected with viruses (SARS-Cov2) to evaluate the antiviral potential of your products.
We are very impatient to assist you during your research projects in 2021 with ever more interesting and relevant studies. Do not hesitate to contact us or follow us on LinkedIn to keep up to date.
Warm regards,
The Syntivia Team