Syntivia wishes you a wonderful new year 2020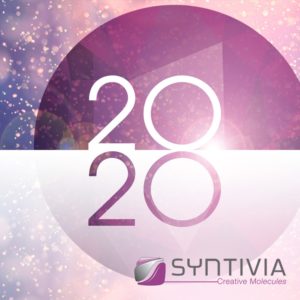 Our best wishes for a wonderful year 2020!
The Syntivia team wishes you an excellent year full of exciting projects! We are happy to share some of last year's events:
A new partnership for the screening of cosmetic actives
Our partnership with NeoVirTech gives us access to the cutting edge of automated microscopy and a strong expertise in high content screening. Highly reliable quantification and very high-definition imaging of any biological marker allow us to identify the new generation of cosmetic active ingredients.
Unfailing support from research to market
For nearly 10 years Syntivia has been supporting you in your research work in cosmetics. We can also accompany you throughout the development of your active ingredients to promote their launch and optimize their impact on the cosmetic market.
We hope to assist you throughout all your new cosmetic projects in 2020. Don't hesitate to contact us for more information.