Antipollution ingredient development support: VITALISIS
SYNTIVIA has provided all its expertise to support the development of a new cosmetic antipollution ingredient: VITALISIS®. Indeed, this city-friendly active ingredient is the result of 2 years of intensive research for the account of SOLLICE BIOTECH. Studies show that VITALISIS® protects the skin from urban pollution by counteracting the deleterious effects of environmental stress. The SYNTIVIA team takes you on a tour behind the scenes to show how we developed this highly effective active ingredient.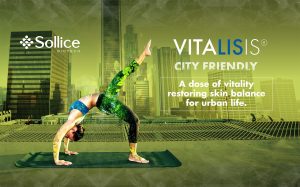 How we developed this new cosmetic antipollution ingredient
Syntivia covers the entire process of cosmetic ingredient developmen; from the design and conception of an active compound over the demonstration of biological activity to clinical evaluation. Our experts guide you through the entire process. The story of VITALISIS® perfectly illustrates our way of working. Thus, to develop this new antipollution ingredient, we first identified unexplored active ingredients using genomic screening. On the other hand, we validated its metabolic pathways by screening protein expression. Moreover, targeted tests helped us increase the ingredient's action range, after which we studied use on human skin using skin biomarkers and structural analysis. All those tests allowed us to set up the ingredient's clinical evaluation.
The importance of thorough biological analysis
To reveal the significance of the effects VITALISIS® has on human skin and demonstrate its preventative and curative action; we used a varied selection of human skin models, i.e. cells, explants and in-vivo models. These models were submitted to a wide range of biological evaluation techniques. Indeed, VITALISIS® was tested for gene / protein expression and for effects on skin appearance. In order to reproduce the dermatological effects of an urban environment, the models were also exposed to a range of stress factors : UV, heavy metals, cigarette smoke and urban pollution.
Illustrating the biological activity of VITALISIS ®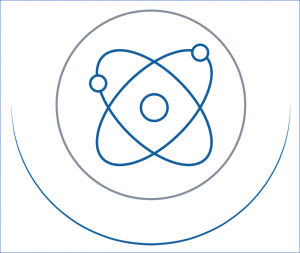 PROTECTION FROM OXYDATIVE STRESS
The detoxifying propreties of VITALISIS®  were tested on several skin models:
– Keratinocytes exposed to UVA by quantifying H2O2
– Keratinocytes exposed to UVA by quantifying H2O2
– Volunteers who lead ab urban life by quantifying carbonylated proteins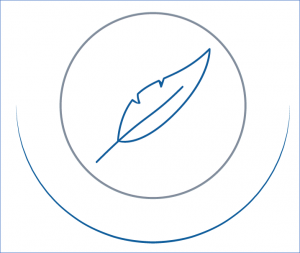 SOOTHING EFFECT
We tested the soothing properties of VITALISIS® on several skin models:
– Keratinocytes and dermal fibroblasts by quantifying genes expression of inflammation mediators
– Keratinocytes exposed to IL1β by quantifying IL8 production
– Volunteers who lead an urban life by assessing redness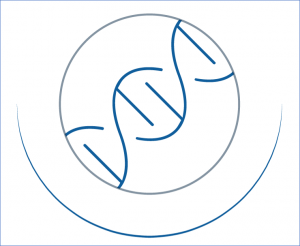 DNA PROTECTION
The protective effect of VITALISIS® on DNA was demonstrated:
– On keratinocytes and fibroblasts exposed to an extract of cigarette smoke by quantifying DNA damage and a DNA repair protein.
– On skin explants exposed to UVA rays by quantifying DNA damage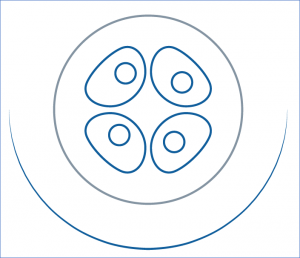 PREVENTION FROM SENESCENCE
VITALISIS® also maintains cell longevity, which was demonstrated on several skin models
– Keratinocytes and fibroblasts exposed to cigarette smoke extract and heavy metal by quantifying cell viability
– Skin explants exposed to UVA rays by studying the expression of a senescence biomarker
– Volunteers under urban life by assessing skin texture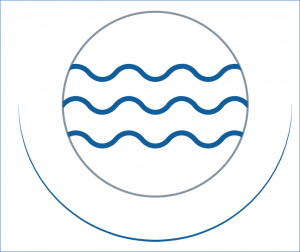 PRESERVATION OF DERMAL FIBERS
We demonstrated the protective effects VITALISIS® has on dermal fibers, using:
– skin explants that were exposed to UVA by quantifying elastic fibers and studying protease expression.
Clinical evaluation to demonstrate real-life efficacy of this new antipollution ingredient
At last, the solid results from the biological analysis helped the Syntivia team design and monitor the clinical study. The study included 42 women (21 VITALISIS® / 21 placebo), aged between 30 and 50, with an urban lifestyle and a dull complexion. These volunteers used the products twice a day after facial cleansing. As a result, after one month, volunteers were unanimous: their skin felt detoxified and purified with an added feeling of freshness.
The Syntivia team combined expertise in cosmetic ingredient development and high-level creativity to obtain an efficient antipollution ingredient. It perfectly meets the needs of urban populations. The cosmetic active ingredient was launched by SOLLICE BIOTECH at InCosmetic 2018 in Amsterdam.
More information on VITALISIS® is available on the Sollice Biotech website. To get in touch with the Syntivia team and discuss active ingredient development or study design, don't hesitate to contact us.