Live cell screening
Live cell screening allows 90 test conditions in parallel on skin cells
Syntivia uses live cell screening to test active ingredients on a wide range of markers and activities. Our technology of choice is the ArrayscanTM automated microscope which allows us to run 90 test conditions in parallel during the same test.
Our technology allows to quantify several types of markers:
Proteins
Free radicals
DNA
Cell metabolites (mitochondria, lysosomes…)
If the targeted marker can be visualized via fluorescence or transmitted light, we will be able to quantify it and consequently target all types of activities.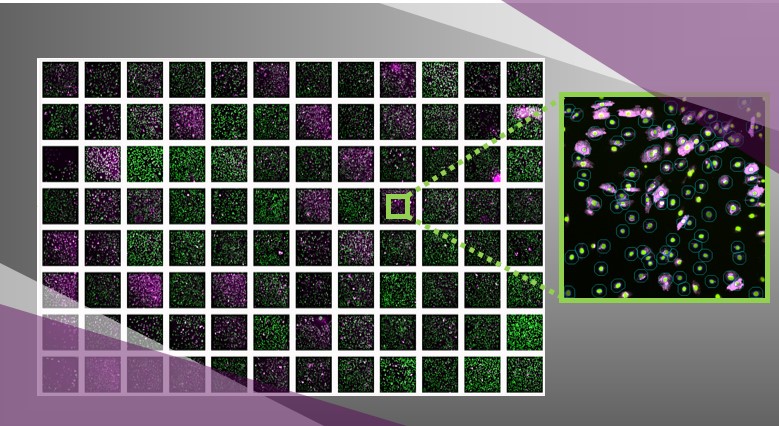 Our analysis allows us to gather a large amount of highly reliable data (between 150 and 500 measurements per sample). Our 2D images will enable you to illustrate your scientific communication. Automated microscopy also ensures the total objectivity of the measurements obtained.
Biological models
Syntivia analyzes gene expression on primary skin cells obtained from all types of donors and kept in a 2D culture or co-culture.
Examples of studies:
4 products at 2 concentrations on 3 markers and 1 type of cells in triplicate
4 products at 1 concentration on 3 markers and 2 types of cells in triplicate
2 products at 1 concentration on 10 markers and 1 type of cells in triplicate
5 products at 3 concentrations on 3 markers and 1 type of cells in triplicate
Please contact us for more information on this subject
Contact us