Syntivia documents well-being factor in new cosmetic market trend
Karl Lintner recently published an article in the Cosmetics & Toiletries® magazine on the evolution of the cosmetic market towards well-being. He particularly focuses on the demonstration of improved well-being in consumers by correlating in-vitro testing, well-being scores and instrumental observations. SYNTIVIA collaborated with Dermscan to carry out this study and provide an answer to cosmetic ingredient manufacturers.

"As this new cosmetic market trend increases in strength and starts to impact consumer choices, the cosmetic industry cannot fall behind."
Karl LINTNER obtained a Degree in Chemical Engineering and a PhD in Biochemistry. He began his career in research at the Nuclear Research Centre (France), then worked as Laboratory Manager and Marketing Manager for the HENKEL Company (Germany) before becoming the Technical Director and Managing Director/CEO of SEDERMA, the world's leading active ingredient supplier. Presently, Karl Lintner is an independent consultant to the cosmetic industry (KAL'IDEES S.A.S.). He was awarded the prestigious SCC "Maison de Navarre" Medal in 2012 and also won the In-Cosmetics Lifetime Achievement Award in 2013.
His exceptional career vouches for Karl's expertise in the cosmetic ingredients market, with an enlightened vision of the development of new active ingredients and new cosmetic claims.
Karl joined the SYNTIVIA board in 2010 as a Scientific Advisor and gives SYNTIVIA and their clients an insight in his expert knowledge on the development of active ingredients and new upcoming trends in the dermo-cosmetics market. In the article, Karl explains how SYNTIVIA succeeded in quantifying the sense of well-being in volunteers who used Centcyamine, an active molecule sold under the name of CLOTHOLINE® and marketed by SOLLICE Biotech.
"Anti-aging benefits beyond wrinkle reduction"
SYNTIVIA's expert team provides custom cosmetic studies to test and develop innovative active ingredients. We specifically developed CLOTHOLINE® to answer the needs of the cosmetic market to show iron-clad results for cosmetic claims that involve customer well-being.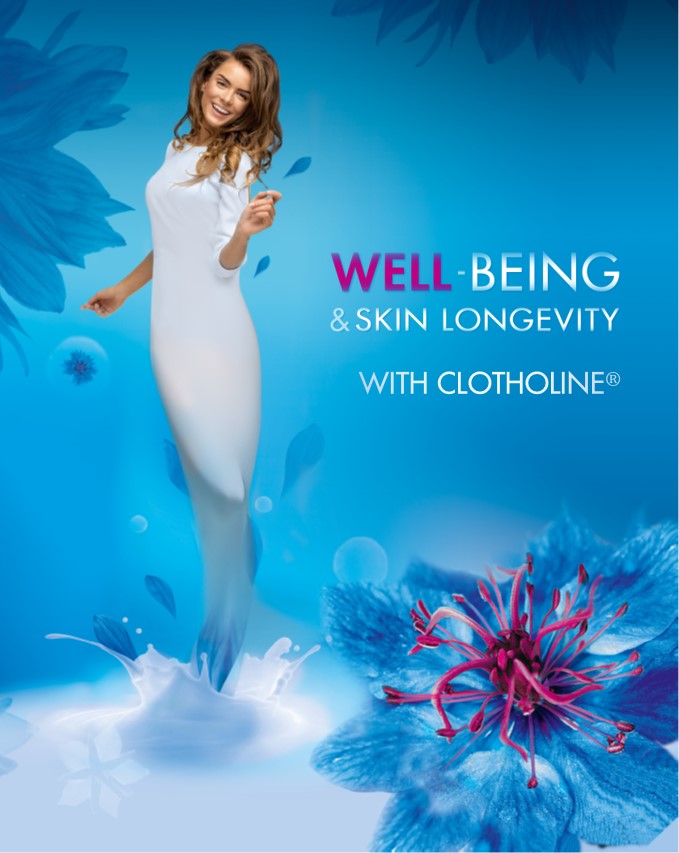 Please don't hesitate to contact the SYNTIVIA and SOLLICE Biotech teams for more information on our testing procedures or active ingredients.