Slimming firming
Slimming firming cosmetics drain the skin & reduce cellulite appearance
Cosmetics that aim to act against cellulite and diminish the volume of adipose tissue in the skin claim a slimming firming effect. Related cosmetic claims are:
Anti-cellulite
Draining
Slimming, firming or silhouette refining
….
Syntivia's cosmetic experts use hi-tech tools to assess the efficiency of your cosmetic ingredient or formula.
Our approach in 4 simple steps
We study the slimming or firming effect of active ingredients used in slimming gel and cream, anti-cellulite lotions and creams, firming body lotions…
To determine whether your ingredient or product has a slimming or firming effect on human skin, SYNTIVIA offers in vitro tests on 2 different biological models:
Primary cell human pre-adipocytes and adipocytes isolated from healthy adipose tissue
Murine pre-adipocyte cell lines
We always pick the biological model that is most adapted to your research.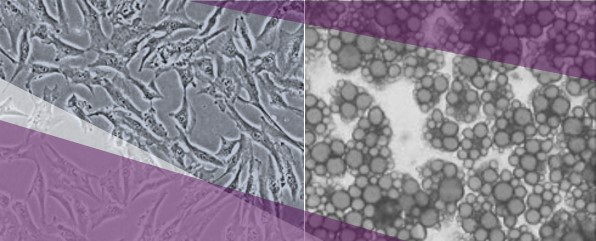 With regard to slimming effects, SYNTIVIA may suggest:
Lipolysis : through the dosing of cell-liberated glycerol
Lipogenesis : dosing of the incorporation of non metabolic glucose
Adipocyte differentiation : either visually of via triglyceride dosing
Gene expression of adipocyte metabolism, adipokines, cell browning …
SYNTIVIA always helps you orient your research towards results. We deliver:
An expert opinion on the results obtained
Reliable data and statistics
Images that can be used in your sales and technical documents
For research on slimming or firming effects, we use the more robust molecular biology techniques in order to complete your project and obtain adequate results.
Please contact us for more information on this subject
Contact us