Custom Development
ENCAPSULATION, FORMULATION & MARKETING SUPPORT
SYNTIVIA offers custom development services to cosmetic companies looking for an innovative approach to develop and market their active ingredients: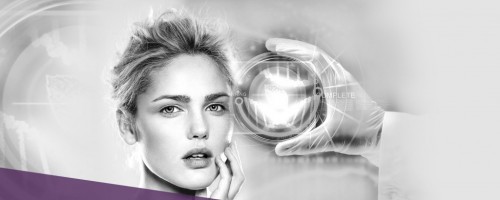 Discover the best way to deliver your active ingredient.
To protect an active cosmetic ingredient and/or optimize its effects, it may be useful to contain it in particles or specific emulsions in order to ensure stabilization or controlled delivery. Our encapsulation technology allows to :
Stabilize an active ingredient with regard to external factors (light, oxidation) or in the formula itself
Optimize the targeted effect and improve the penetration or biological availability of an active ingredient
Extend effect duration through controlled liberation of the product
Improve product texture.
Determine the best formulation for your active ingredient.
We study how your ingredient responds to different types of formulation to optimize the targeted effects and to ensure ingredient stability. Should you wish to test out different types of formulation before launching your product on the market, Syntivia creates trial or reference formulas. This step helps you test and validate the incorporation and stability of your ingredient. Trial and reference formulas help you on your way to efficient in vivo tests.
Launch your cosmetic on the cosmetic market.
Our custom development services also include benchmarking and competitive intelligence in order to help you tackle the challenges you'll be facing when launching your product on the market. Syntivia conducts custom marketing studies upon request to help you decide on an efficient marketing strategy. Our hi-tech analysis tools also provide you with scientific illustrations and documents to present your cosmetic product to its best advantage.
Syntivia offers different techniques to encapsulate
your active ingredients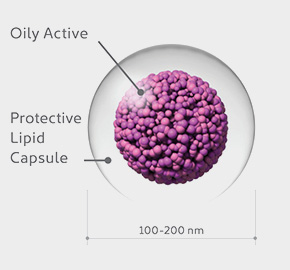 Microspheres
This technique enables to encapsulate lipophilic products so that they may be used in all types of formulations.
Microliposomes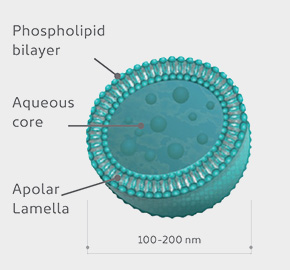 Microliposomes allow the encapsulation of hydrophilic products in all types of emulsions.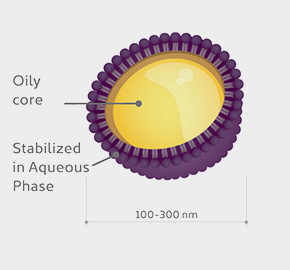 Nano-emulsions
Nano-emulsions help incorporate lipophilic products in all types of emulsions.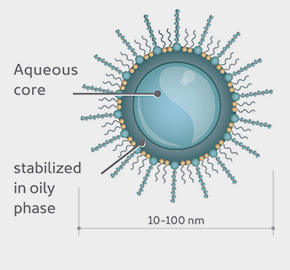 Micro-emulsions
These emulsions enable the use of hydrophilic products in all types of bases, including oil and silicone.
In order to present your cosmetic innovation to its best advantage, Syntivia offers the extra service of creating trial or reference formulas for ex-vivo biological testing purposes in order to ensure that:
The incorporation of your product in a formula can be validated
Your active ingredient can be tested in an adapted cosmetic formula and not only in a laboratory solution
Your active ingredient can be tested on topical application
The quality and stability of your active ingredient in a formula is maintained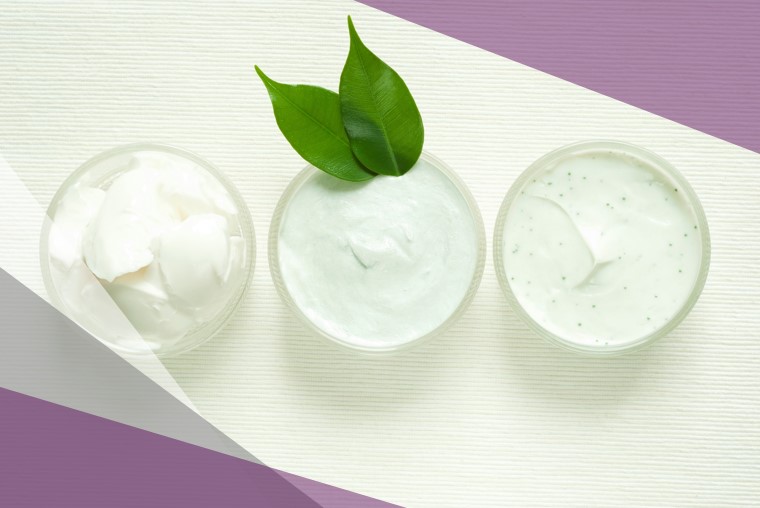 The results obtained during our research will be combined with our information on benchmarking and competitive intelligence in order to help you:
Highlight the originality and innovation of your new cosmetic formula or ingredient
Communicate on its action mechanisms
Organize your product results to improve benchmarking
Improve customer segmentation
Please contact us for more information on this subject
Contact us